Capabilities
factory within a factory
siffron has developed a factory within a factory to better service our customers. This smaller production area is ideal for custom runs that are less than our standard MOQ, small volume store test opportunities, and for rapid prototyping. Services in our factory within a factory duplicate our production capabilities, and include wire bending, welding, metal and tube fabrication, and special assembly or kitting. Having a dedicated facility for small production runs enables us to meet the wide variety of customer demands without disrupting normal production flow. This service provides more flexibility and additional options to help our customers meet their timelines, test out new ideas, and find quick solution to their pressing needs.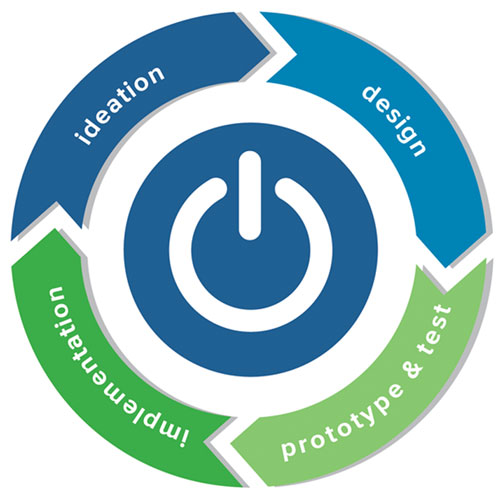 Domestic Manufacturing: Our wire and metal fabrication and production, as well as our plastic extrusion production capabilities provide competitive prices with shorter lead times.
Design & Prototype Services: We leverage our staff designers and engineers to make sure we are on the cutting edge when it comes to creating customized solutions for our customers.
Stock Product Selection: Retailers have relied on our solutions for over 50 years. We offer over 6,000 products for display and fixture needs in every area of retail.
International Manufacturing: Our manufacturing facilities in Xiamen, China provide added value and cost savings for larger projects and roll-outs.
Worldwide Sourcing: We utilize our relationships from around the globe to bring the best solutions and value to our customers for a variety of product needs.
Shipping & Logistics: From small orders to large, multi-store roll-outs, siffron has the experience and expertise to handle your order and get it to you on-time
Manufacturing solutions for over 60 years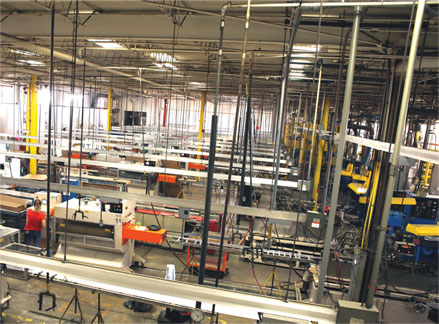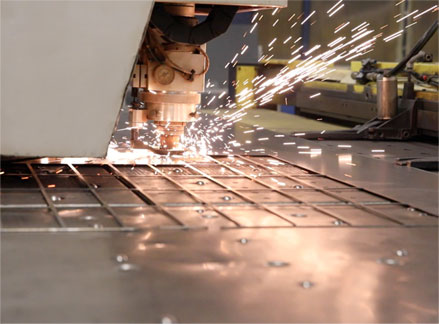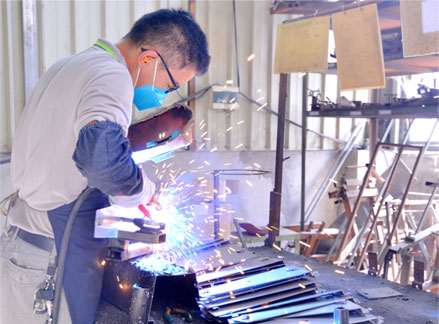 Metal and Wire Fabrication
Automatic wire forming (carbon steel, aluminum, stainless steel, brass, and many other steel composites)
Sheet metal fabrication ranges from simple perforated metal to elaborate rolled, deep drawn, stamped, and fully fabricated sheet metal displays
Precision tube bending
Simple plates to complex, compound, progressive stampings
Small prototype runs to full display production
Wood fabrication also available, including MDF with high-pressure laminates, melamine, wood veneers and mirrored acrylic laminates
Plastic Extrusion & Die Cutting
Extensive die library for stock and custom extrusions
Rigid or flexible materials; co-extrusions and tri-extrusions
Able to extrude a variety of materials including PVC, HDPE, PP, ABS, Polycarbonate and more
Multiple cutting capabilities of through cutting, kiss cutting, piercing, pressure forming and folding
In-house 3-D plastic printer - single plastic prototype for form and testing
Injection molding also available, both domestic and import
Heat Folding & Powder Coating
Plastic heat folding and sealing in everything from sign holders to displays
Variety of materials available including clear and frosted PVC, PP, and PETG
In-house powder coating: 2' W x 4' T x 6' L window for parts with a 5 stage pre-treatment washer
Nordson cyclone quick color change booth with 8 automatic guns and 1 manual touch-up gun
Off set, Flexographic & Screen Printing
Traditional printing for all forms of signs and banners
High resolution printing up to 200 lpi on standard substrates and 133 lpi on plastic substrates
Hot stamping, silk screening or pad printing also available
Variety of materials available including paper and synthetic pressure sensitive adhesive, non-adhesive substrates and specialty materials
In-line screen printing with 6 colors and up to 48" x 48" in size
Off-line screen printing for thicker substrates up to 5' x 12'